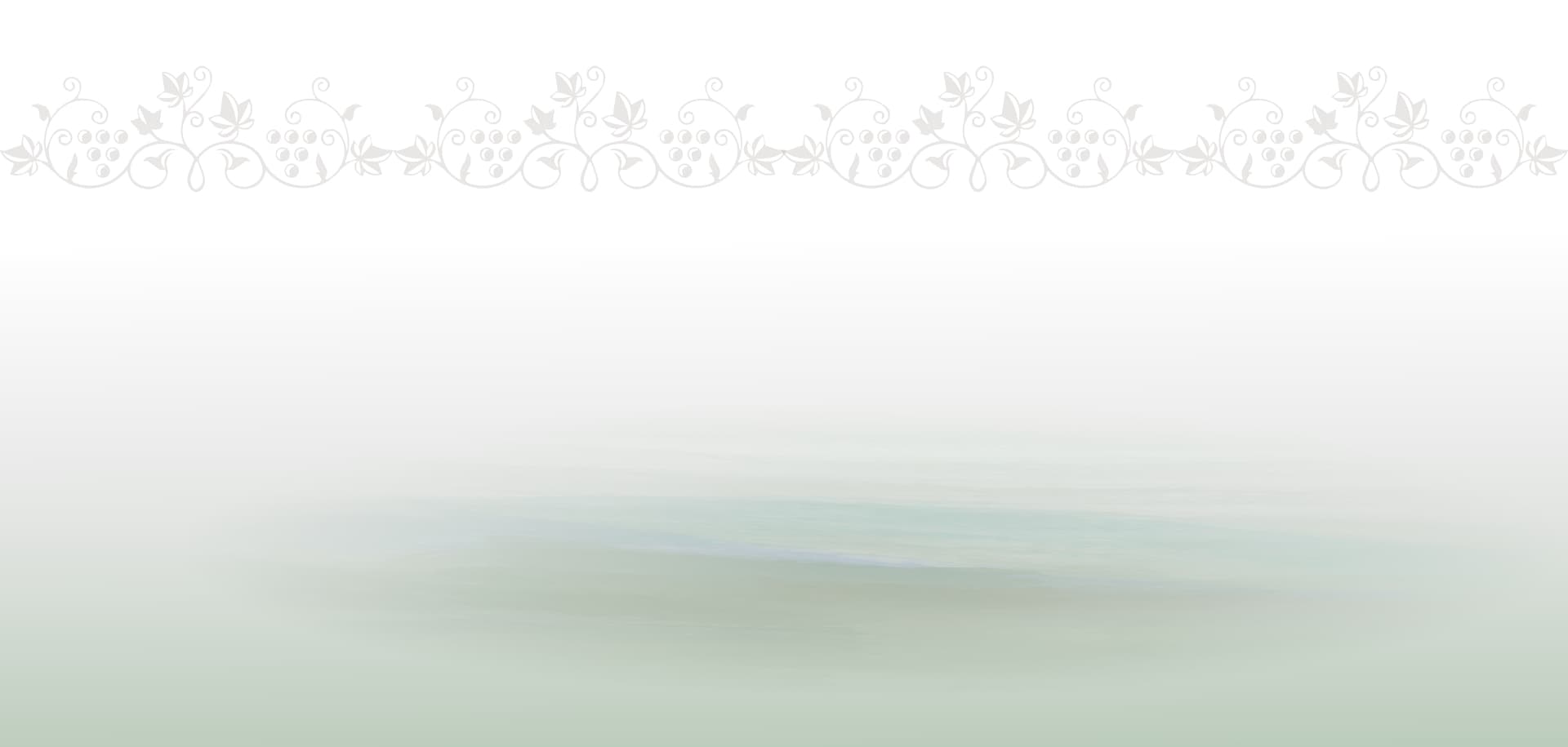 Pisco Mosto Verde
Macedonio
The perfect blend of love of nature and passion for art.
An elegant and singular pisco quebranta. It honors the name of Macedonio, an outstanding Peruvian painter (1893-1981), for his quest to achieve the perfect balance between love of nature and passion for art. It is presented in an exclusive bottle that is colored, shaped, numbered and labeled by hand. It goes in accordance with our motto: Macedonio, the pisco turned into art.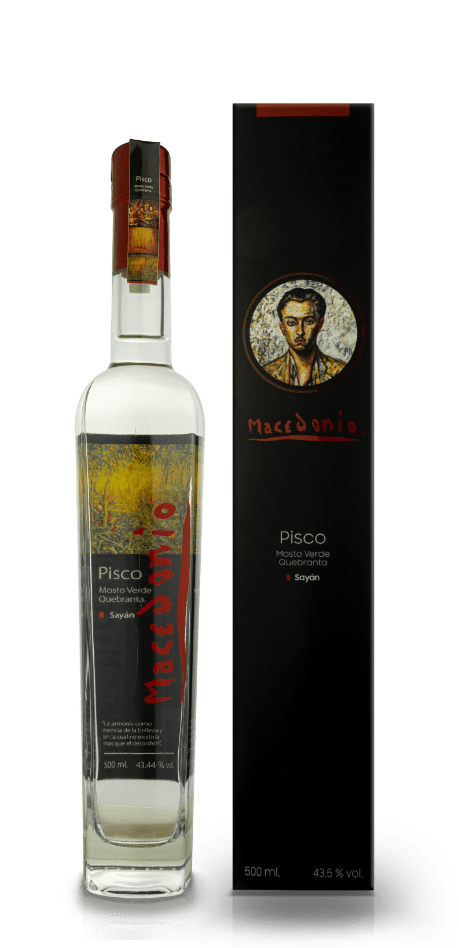 Description
MACEDONIO is a Pisco Mosto Verde, the result of the distillation of fresh Quebranta Grape musts of the highest quality.
A studied process carefully interrupts its fermentation to obtain a pisco with delicate unctuousness and clear aromas. At dawn, the best grape bunches are selected by experienced hands. Quality controls in the field and in the winery ensure that the musts will be fermented at controlled temperatures that allow it to retain its best attributes.
The classic flavor of artisan Pisco is obtained by distilling it in a hammered copper alembic that has been used for over 100 years. Afterwards, it is matured in stainless steel tanks for a period of twenty months and then at least six more months in the bottle.
Characteristics
View:
Clean, transparent and crystalline.
Odor:
It is clean, elegant and balanced.
The scent of alcohol is friendly and expressed simultaneously with the sweet, fruity and citrus scents, where black raisins, red apples and local lemon peel stand out.
Taste:
Elegant, frank, balanced, dry, unctuous, complex, with a pleasant finishing taste. It has good volume in the mouth and its flavors stand out due to the harmony between the alcohol and the aftertaste of aromas that remind us of red apples and almonds. After each sip the taste stays in the palate for several seconds.
MACEDONIO is a Pisco that brings together the primary aromas of the grape and the light sweet touch of the Quebranta grape.
This particular Pisco requires a minimum of 10 kilos of grapes per liter. The 2017 vintage obtained 3,400 500 ml bottles.
| | |
| --- | --- |
| | 500 ml |
| | |
| --- | --- |
| | 18ºC |
| | |
| --- | --- |
| | 43.5% |
| | |
| --- | --- |
| | Hammered copper alembic and wine warmer |
The pisco is stored for a minimum of 20 months in stainless steel tanks and in April 2019 the product was packed in a French bottle that portrays the firmness and angularity of Die Brüke. Pisco Macedonio rests for at least another 6 months inside the bottle.
Download the app on your smartphone, scan the portrait that appears on the bottle's case or the one that appears on this website and you will enter Macedonio's Parisian studio in Montparnasse in the 1920's and make a toast with him and his wife.